1. Support the Australian Economy
When purchasing Australian made products, you are keeping your money within Australia; generating more income for the national economy by supporting local jobs, businesses and industries.
Research published by the Industry Capability network shows that for every $1 million of new or retained manufacturing business in Australia, the following effects flow through the economy:
– $713,400 worth of gross value added generated
– $225,300 worth of tax revenue generated
– $64,900 worth of welfare benefits saved
– 6 full time jobs created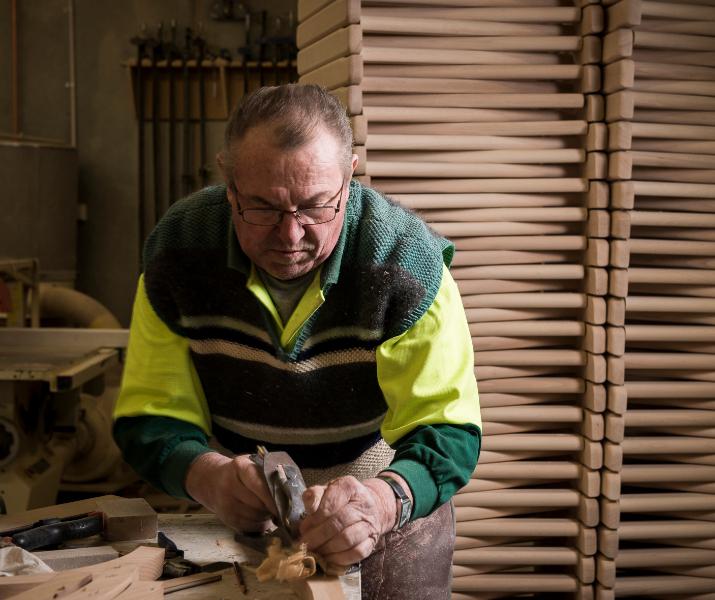 2. Made to Australian Standards
Australia requires businesses to meet some of the world's strictest labour, business, safety and quality control standards. Because of this, when you buy Australian-made products, you know you are contributing to a business that;
– Provides well crafted top-tier goods
– Treats and pays their workers fairly
– Uses high quality resources and materials
3. Warranty Guarantees + Easier Service Options
Australian made products come with automatic guarantees that protect you from common product pitfalls and risks. Under the Australian Consumer Law, when you buy any product or service, they come with an automatic guarantee that they will work and do what you asked for.
In addition to this, many Australian companies also offer further warranties and guarantees on their products.
At Civic Australia, we offer a 10 year structural warranty on all of our manufactured furniture, with a 3 year structural warranty on all outdoor furniture.
4. Better Lead Times and Lower Delivery Costs
Geographical proximity means that you can receive items faster in most cases than ordering the same product produced overseas.
Not only are you saving time – you are also saving money. Domestic shipping rates are significantly cheaper than overseas shipping whilst taking less time and using less energy.
5. Improved Customisation and Customer Service
At Civic Australia, producing furniture at our factory in Emu Plains NSW enables us to incorporate any specific requirements to suit customer needs. If you require custom products or finishes, we are able to meet those needs promptly and efficiently, with our friendly team always available to answer your questions.
6. For Environmental Sustainability
In addition to adhering to strict labour, business, safety and quality control standards, Australian businesses must also follow stringent environmental guidelines and policies.
Australian agricultural businesses operate under some of the strictest environmental controls in the world, with Australia's most recent "State of the Environment" report noting that substantial improvements have been made to land management and the manufacturing process in Australia.
Buying Australian made products also helps to reduce the energy consumption used to transport products, which in turn reduces greenhouse gas emissions.
With Australian products being made to higher standards, they're also more likely to last longer with local repair options available – resulting in a greater return on investment and less products ending up in landfill.