As a fundamental piece of furniture in classrooms, student tables must cater to the needs of both students and teachers. Civic Australia understands this necessity and has designed the Nastrom Table to meet the requirements of both parties. With its versatility, durability and customizability, the Nastrom Table is the perfect addition to any modern classroom.
The Nastrom Table's base is a powdercoated, fully welded steel tubular frame that provides durability and stability, even during the most rigorous classroom activities. The option of heavy-duty castors ensures that the table can be easily moved and reconfigured to suit any classroom layout.
The Nastrom Table's top is just as impressive as its base. With a wide range of tops available, including different colours and writable options, the table can be customised to suit any classroom's unique aesthetic. Its shape has been specifically designed to cater to a range of configurations while still remaining functional for students to use.
One of the best features of the Nastrom Table is its specially designed top shape. This unique shape allows for a range of different configurations, making it an ideal choice for different classroom settings. Here are the six different configurations available: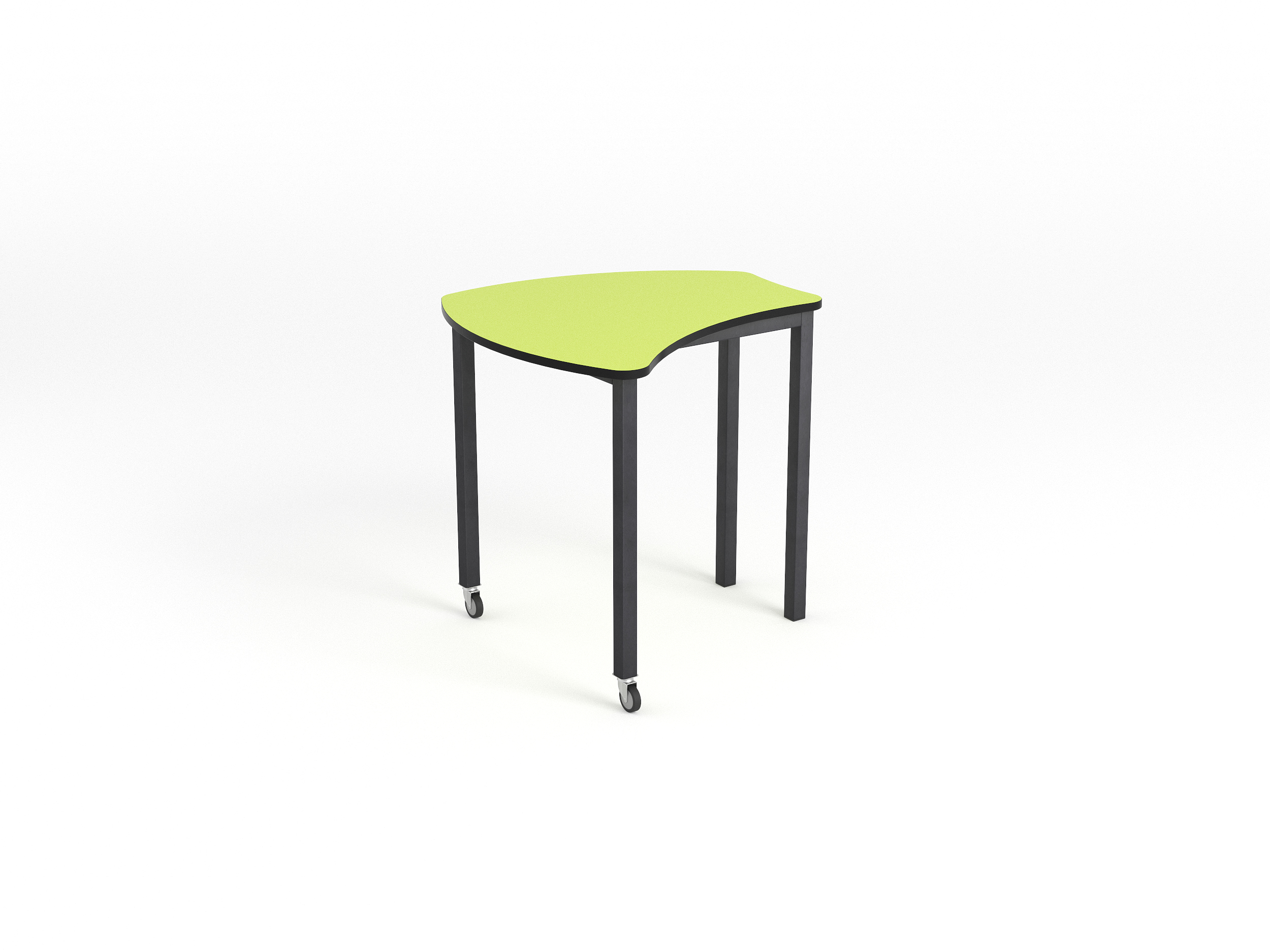 The Nastrom Table:
This is the perfect option for students who need to work quietly without interruption. The standalone desk provides a private workspace for individual tasks and is ideal for exams or assessments.
Configuration of Three:
This is a small collaboration setting that encourages group work and discussion while still providing enough personal space for each student.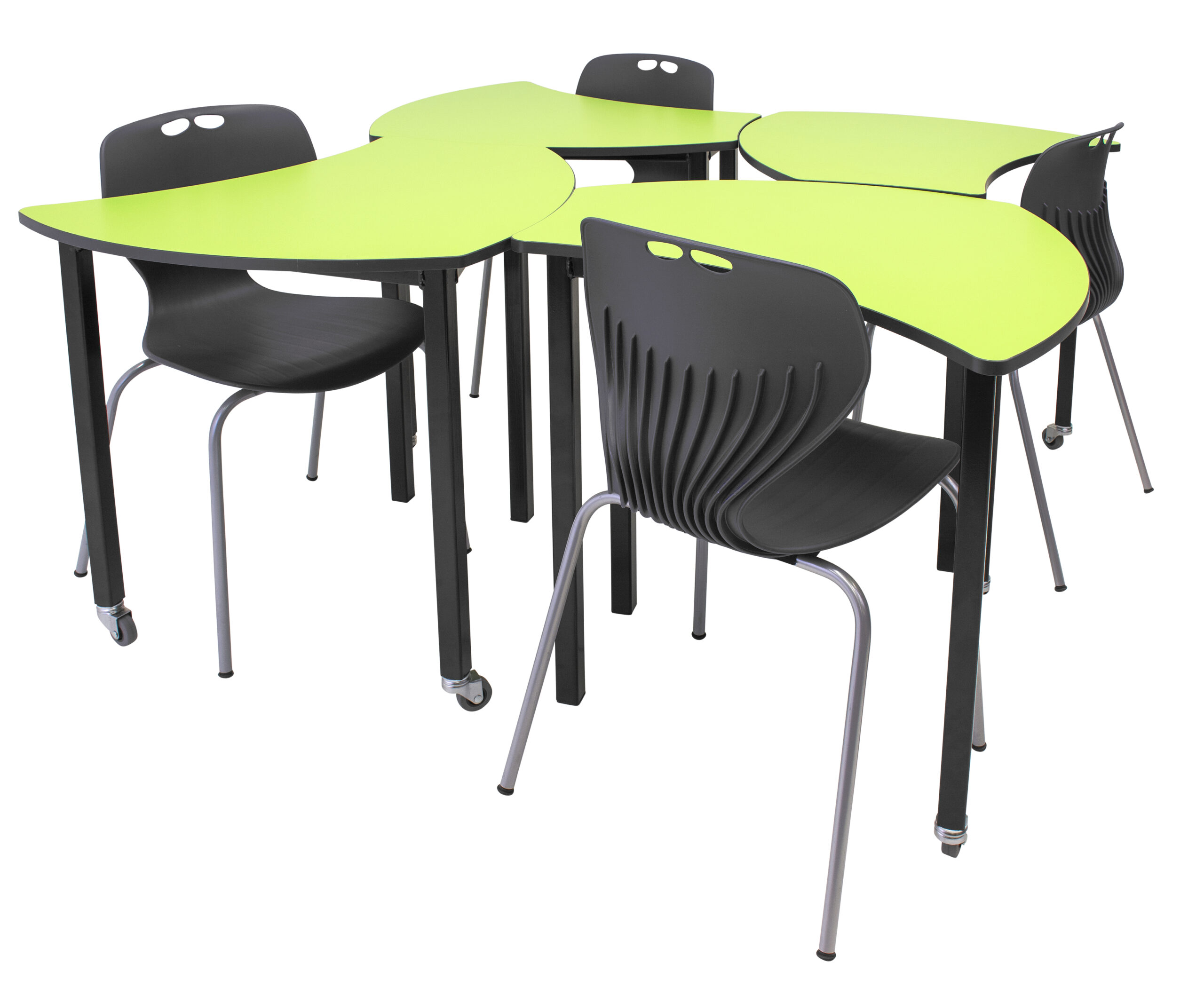 Configuration of Four:
This configuration provides students with enough space to work alongside each other without feeling too cramped. The tables are close enough for collaboration but not so close that students feel crowded.
Configuration of Five:
This configuration is great for collaboration and working together as a group. The five tables join together without any gaps, making it one large working surface that is perfect for STEM activities.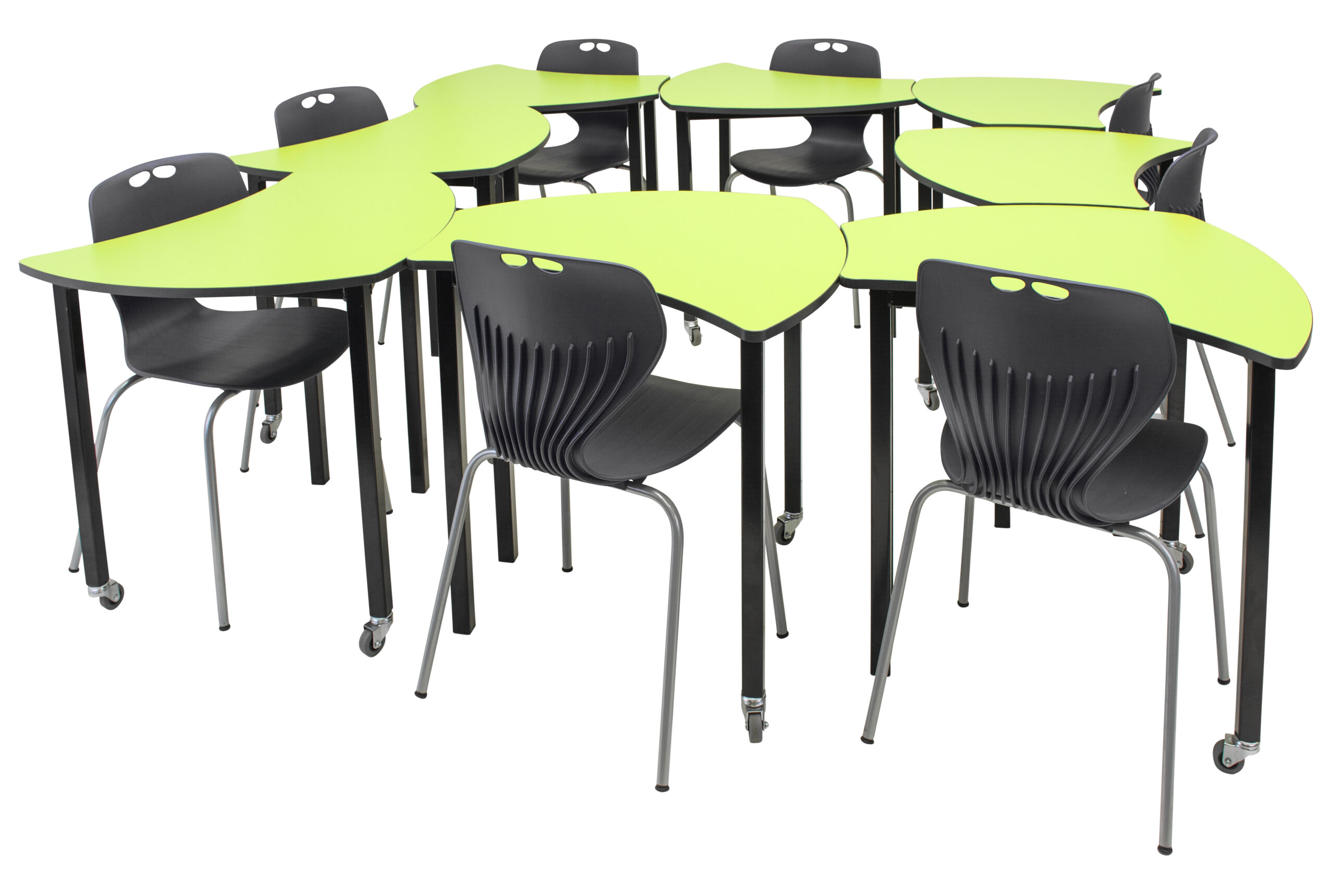 Configuration of Eight:
This configuration is ideal for larger groups and encourages collaboration and discussion. The tables are arranged in a square shape, providing students with equal access to the workspace.
Configuration of Ten:
This configuration is the ultimate collaboration space, providing enough room for up to ten students to work together. This is an excellent option for project-based learning or group assignments.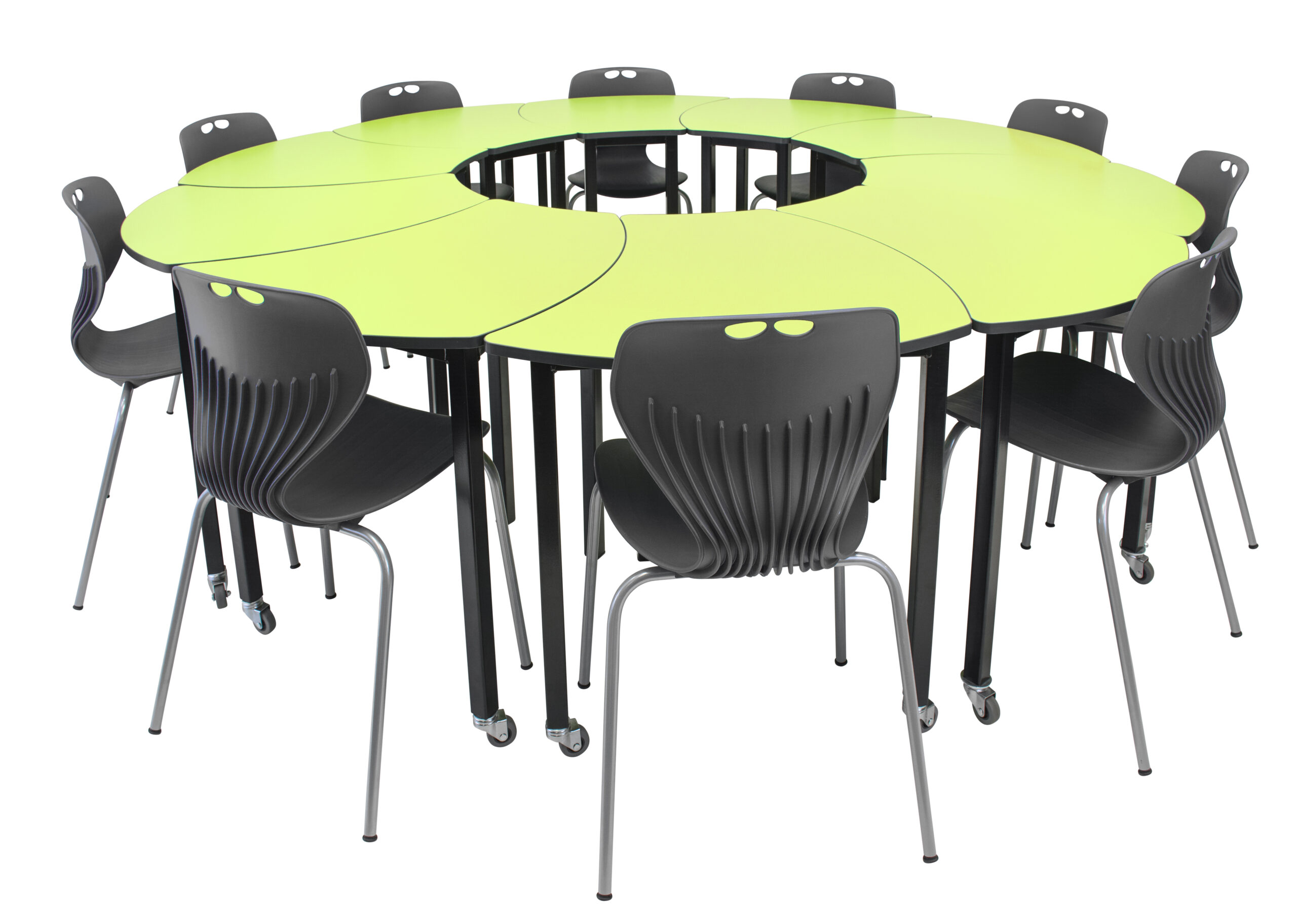 Our designers recommend choosing furniture items that offer maximum versatility to maximise use, such as the Nastrom Table. Selecting two square tables in lieu of a rectangle also provides further options. It's essential to think about the flexibility in the future and potential uses when picking furniture items.
Overall, the Nastrom Table is the perfect choice for any classroom setting, providing durability, versatility, and customisation options. Its six different configurations make it an ideal choice for any classroom layout, while its sturdy design ensures it can handle even the most rigorous classroom activities.
To see the Nastrom Table in action and explore its versatility, contact us today to schedule a showroom visit or to speak with one of our expert designers. Let us help you create a learning space that maximizes student engagement and success with our durable and customizable furniture options.