As a design + construct firm, one of the most crucial aspects of our whole process is getting a detailed brief about a project before we start the design process.
A project brief is an essential tool that helps us understand the client's needs, objectives, and requirements. Without a detailed brief, it's challenging to meet the client's expectations and deliver a successful project. In this article, we'll discuss the importance of getting a detailed brief about a project and the key points that we need to cover.
Project Timeframe:
The first critical piece of information that we need to know is the project timeframe. When does the school want the project to be finished by? Understanding the project's timeline is essential for scheduling and budgeting purposes. It allows us to allocate the appropriate amount of time and resources to complete the project within the given timeframe. It also helps us plan and manage the project efficiently, ensuring that we meet the client's expectations.
Scope:
The next important point that we need to cover is the scope of the project. This includes details of what needs to be done during the initial walk-through. We need to understand the client's objectives, the intended use of the space, and any specific requirements or constraints that need to be considered. The scope helps us define the project's parameters, set realistic goals, and identify potential challenges that need to be addressed.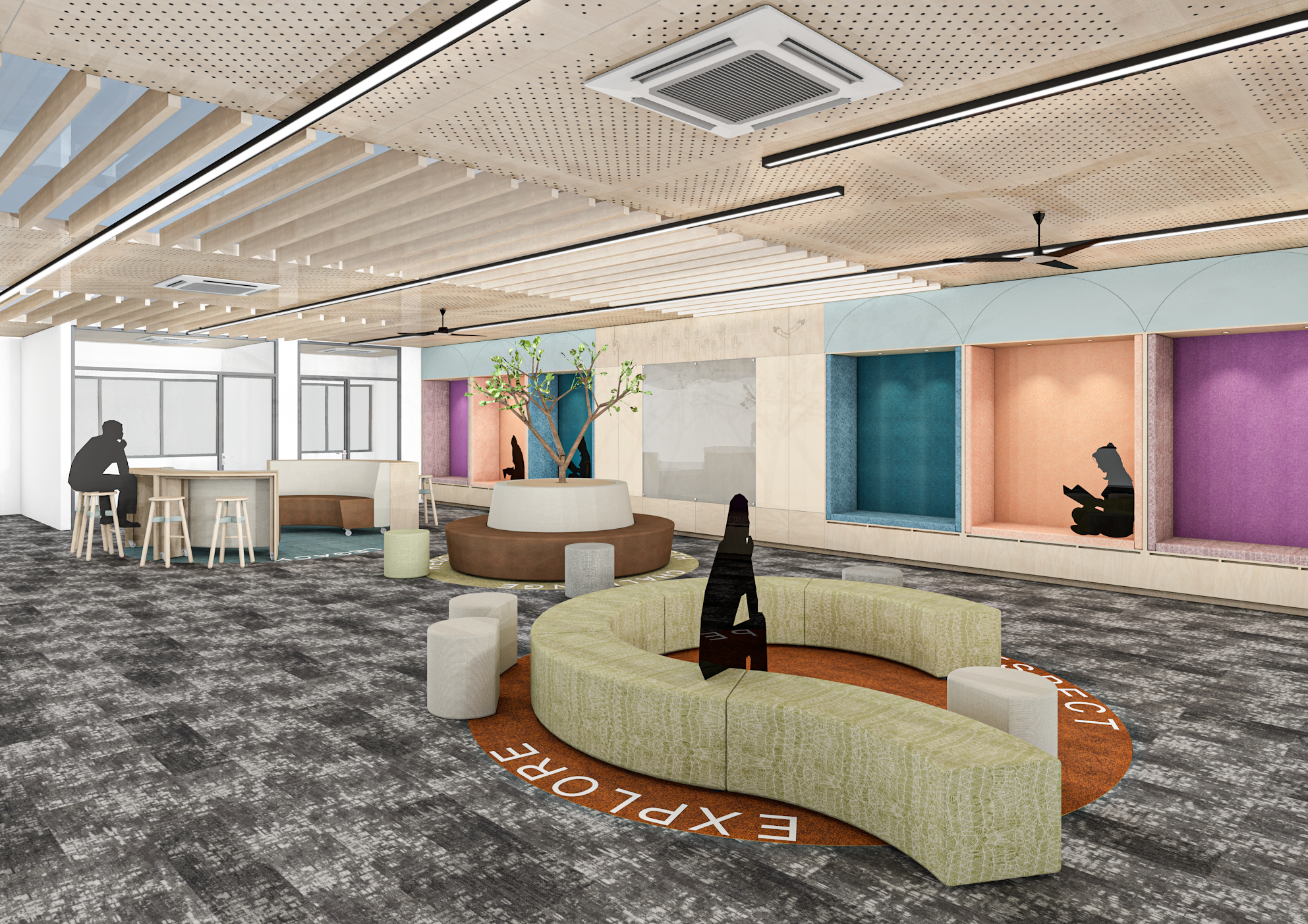 Budget:
The budget is almost the most crucial factor that we need to consider when designing a project. Knowing what budget has been allocated allows us to design the project to the budget, ensuring that we deliver a design that meets the client's expectations and is within their budget. It also helps us prioritize design elements and materials to ensure that the project is cost-effective without compromising on quality.
Compatibility:
Lastly, we need to consider compatibility between our companies. It's essential to establish a good working relationship with our clients and ensure that our values and ethics align. This helps to build trust, which is critical for successful project delivery.
To ensure the most satisfactory result, we insist on covering off on all project details through a comprehensive project brief. This allows us to deliver a design that exceeds your expectations while avoiding potential risks such as project delays and exceeding budgets.
If you have a project in mind, we encourage you to use our online quote estimator and we'll reach out for a more detailed brief on the project. Let's work together to create a space that exceeds your expectations and inspires learning.
Once we finalised what we wanted the space to be, they then went into the concept drawings. I have to admit I was a little doubtful that they could get that picture happening in the real life, but I can honestly say looking around this space, its identical. I cannot see any part of that drawing that has not been brought to life in this space.

Lisa Samojlowicz

Our Lady of the Nativity
The team at Civic Australia brought our vision for a modern and engaging student breakout space to life in a way that far exceeded our expectations. Their expertise in design and project management was evident from start to finish, and we appreciated their dedication to Australian manufacturing. We would highly recommend their services to anyone in need of a skilled and reliable team.

Alan Dawson

Richard Johnson Anglican School
In education it's not only essential to have outstanding educators but also learning spaces. Now we need specialised learning environments to encourage and develop communication and collaboration between young people, to enable them to not only learn better but also to prepare them for tomorrow's workforce.

Brian Grimes

A.B. Paterson College