When we were kids, our imagination used to run wild. We would think and dream of the wildest things you could possibly imagine, and there was nothing stopping us.
For some of us, that's never changed, and why should it?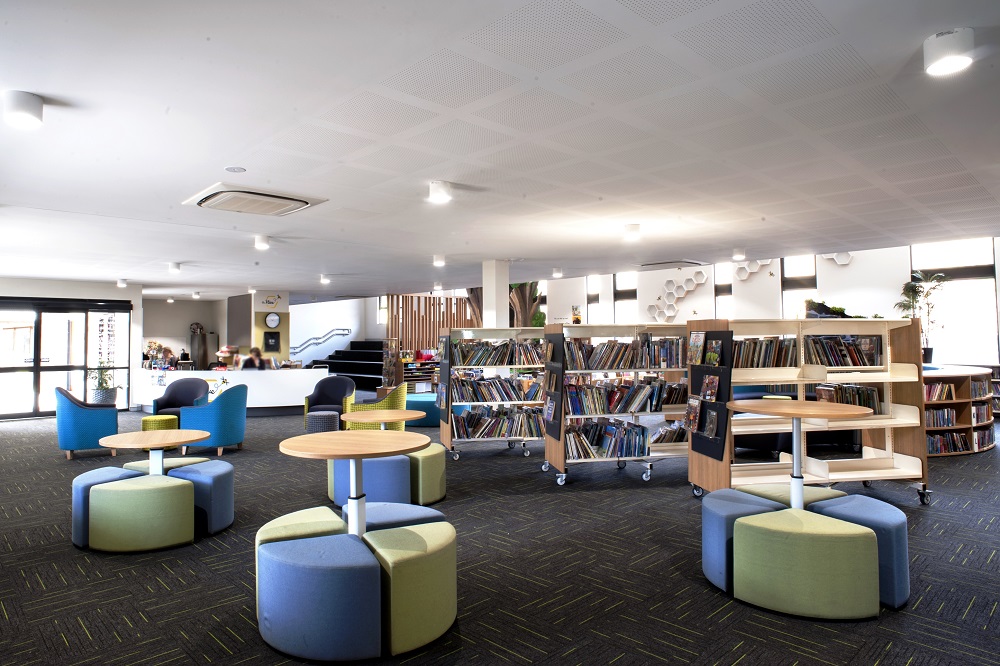 The library is a flexible space that lets you explore thousands and thousands of different adventures, from all the different genres. You can dream, laugh, smile or cry, feel all the emotions the author takes you on, simply from the comfort of the furniture in the space.
Just look how great Nepean Christian School have justified this, in their recent library refurb. With the strong blue and greens, combination of stripes and linking geometrics and height adjustable tables, this job was nothing less of a success.
Now just imagine how comfortable your students could be, relaxing in brand new, flexible furniture. Make them excited to read, let their imaginations run wild getting lost in books developing their creativity. Who wants to do that in bad quality, uncomfortable and impractical furniture? Absolutely nobody! So encourage them to explore all the different worlds out there from the comfort of great quality furniture.
Civic Australia in sync with Nepean Christian School, 'Provoking Imagination'.
So provoke your students' imaginations with some new, flexible furniture!
Civic Australia specialises in classroom layout, design & furniture for the 21st century learning environment. Call 1800 228 877 or email us at enquiries@civiciaustralia.com.au to find out more