Remember the old days when libraries were filled with straight mundane bookshelves, basic tables and chairs. And colours were so dull, students were never excited to go there?
We do, and we WISH we didn't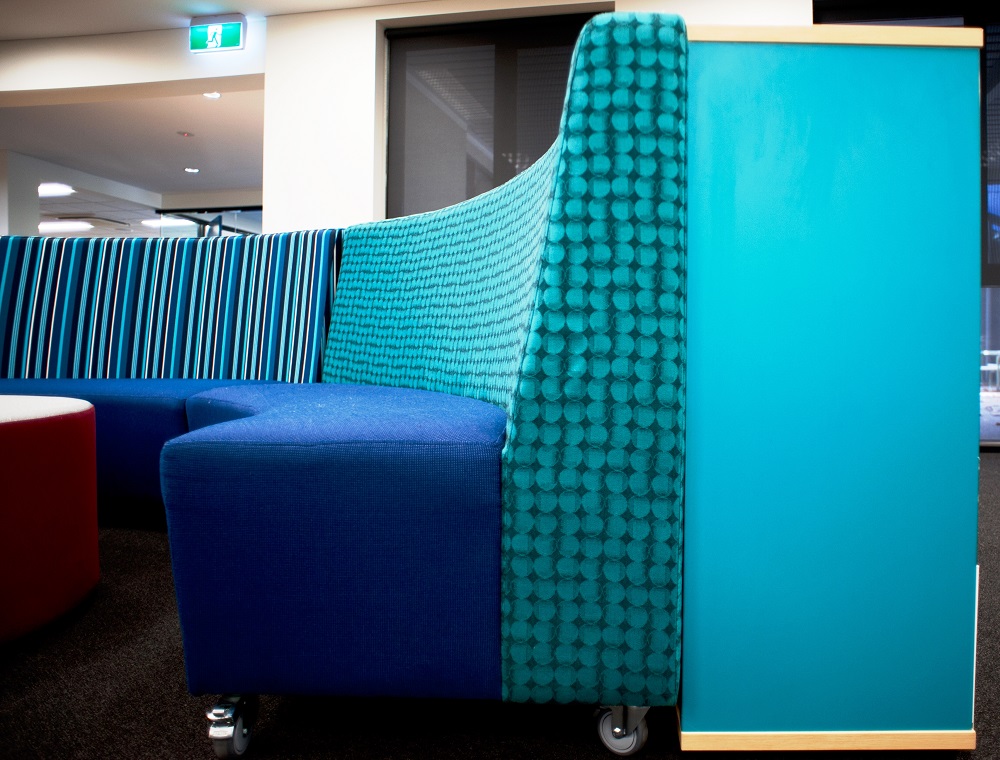 Welcome…
to Civic's focus on rethinking libraries, because just as technology evolves with the times, so should our learning spaces. 21st century learning has definitely taken an exciting turn for the better, stimulating the students' minds just via the atmosphere.
The technical definition for a library is "a building or room containing collections of books, periodicals, and sometimes films and recorded music for use or borrowing by the public or the members of an institution." – But whoever said we couldn't get creative with it?
No one! And that's exactly what St. Gregory's College has done. They've ditched the traditional perception of a boring library, and made it a fun and flexible learning environment. Take a look for yourself!
Now your mind is going crazy with all the endless possibilities to rethink YOUR library!
Isn't it?
Let us do the work for you, and blow your mind with a new library concept that is modern, fun and completely practical. Civic Australia specialises in classroom layout, design & furniture for the 21st century learning environment. Call 1800 228 877 or email us at enquiries@civiciaustralia.com.au to find out more.